Request An Appointment
Quick Financing, No Hassle Approval
Same Day Installations
Top Rated in the New Orleans Area
Family Owned and Operated
Book Now
Quick Contact
Error: Contact form not found.
Air Conditioning Repair Services in New Orleans, LA & Surrounding Areas
As a home or business owner in New Orleans, LA, you rely on your air conditioner to provide comfort and optimal air quality. When temperatures soar, you need an air conditioning system that meets your needs.
Unfortunately, air conditioners seem to break down when you need them the most. But with our air conditioning repair services, our technicians provide prompt and knowledgeable service to restore your working air conditioner.
H&E Comfort Services proudly serves the New Orleans area and has provided AC repair services for numerous community residents and businesses. So when you have an AC problem, count on our courteous and professional service to fix it quickly.
Our professional HVAC experts provide air conditioner repair services that won't stretch your budget. As a trusted New Orleans air conditioning repair provider, we can also help you improve your energy efficiency and reduce your energy bills.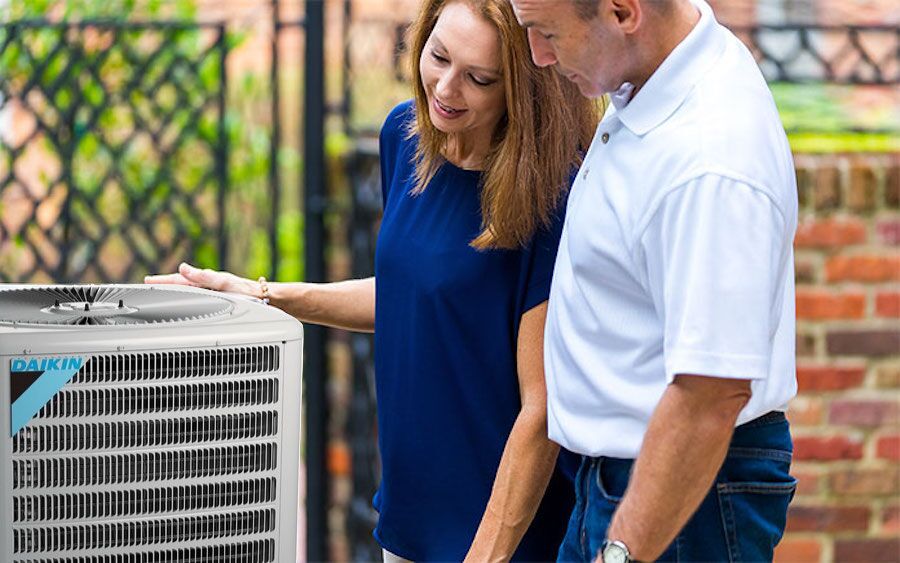 This is why so many homes and businesses in the New Orleans, LA, area depend on our air conditioning repair services to keep them cool.
Signs Your AC Unit Needs Repairs
As temperatures rise in New Orleans, LA, we recommend running your AC to ensure it runs correctly. Even with regular maintenance, many people will need to have their AC repaired at some point.
With this in mind, our extensive air conditioning repair services have your home or business covered. But what are some signs your AC unit needs repairs? Here are a few signs that indicate you should make a service call for AC unit repair services:
Warm air blowing from the vents
Insufficient airflow
Frequent cycling
High indoor humidity
Water leaks
Unpleasant odors
Unusual noises
If you notice any of these signs, we recommend calling for AC repair as soon as possible. You want peace of mind knowing your HVAC system functions correctly, so don't put off any issues before they worsen.
As a locally-owned family company, we provide same-day service and emergency repair. When you need AC repair services in New Orleans, H&E Comfort Services has professional AC unit repair services to keep homes cool and satisfy customers.
H & E Comfort Services has been family owned and operated in the New Orleans area for over 6 years. Our certified staff will stop at nothing to ensure your comfort.
Our Service Area
As a leading provider of New Orleans AC repair, our focus is helping people schedule air conditioning installation, save money, and keep their AC running efficiently. Your heating and cooling needs are our top priority at H&E Comfort Services.
In addition to New Orleans, LA, we provide highly recommended air conditioning services in Gretna, Harvey, Metairie, Kenner, Marrero, Avondale, Westwego, Terrytown, and Timberlane, LA. When you need cooling and heating repair in New Orleans and the surrounding areas, count on our technicians for installation and repairs.
Contact Us Today For Comprehensive AC Repair Services!
H&E Comfort Services is your trusted provider of air conditioning repair services in New Orleans and the surrounding area. When it's hot outside, and you have an air conditioning issue, we come to your home and business to repair it within a few hours.
Whether you need an air conditioning repair company to keep you cool during the summer or complete HVAC experts for various heating solutions in the winter, count on us. Contact us today to schedule an appointment for your air conditioning repair services!
We've Completed More Than 10,000 Heating & Cooling Jobs In The New Orleans Area, And Guarantee 100% Customer Satisfaction With Every Job We Take On.
Our team offers AC repair in Greater New Orleans and the surrounding areas.
Get your AC fixed today. Call (504) 343-8576 to make an appointment.